The advantages of Plexilux® terrace covering
Do you want to use your terrace as much as possible, even during less ideal weather conditions? Or do you need an extra living space, even in colder winter days? Then you've come to the right place at PLEXILUX!
PLEXILUX® is 70 years the pioneer in terrace coverings and verandas (non-self-supporting, self-supporting).
A covered terrace offers numerous possibilities: you can enjoy the outdoors for longer, even in colder and humid weather conditions, your patio furniture can remain quiet without getting wet or dirty.
NOT 10 BUT 12 REASONS TO BUY AT PLEXILUX®... AND NOT ELSEWHERE!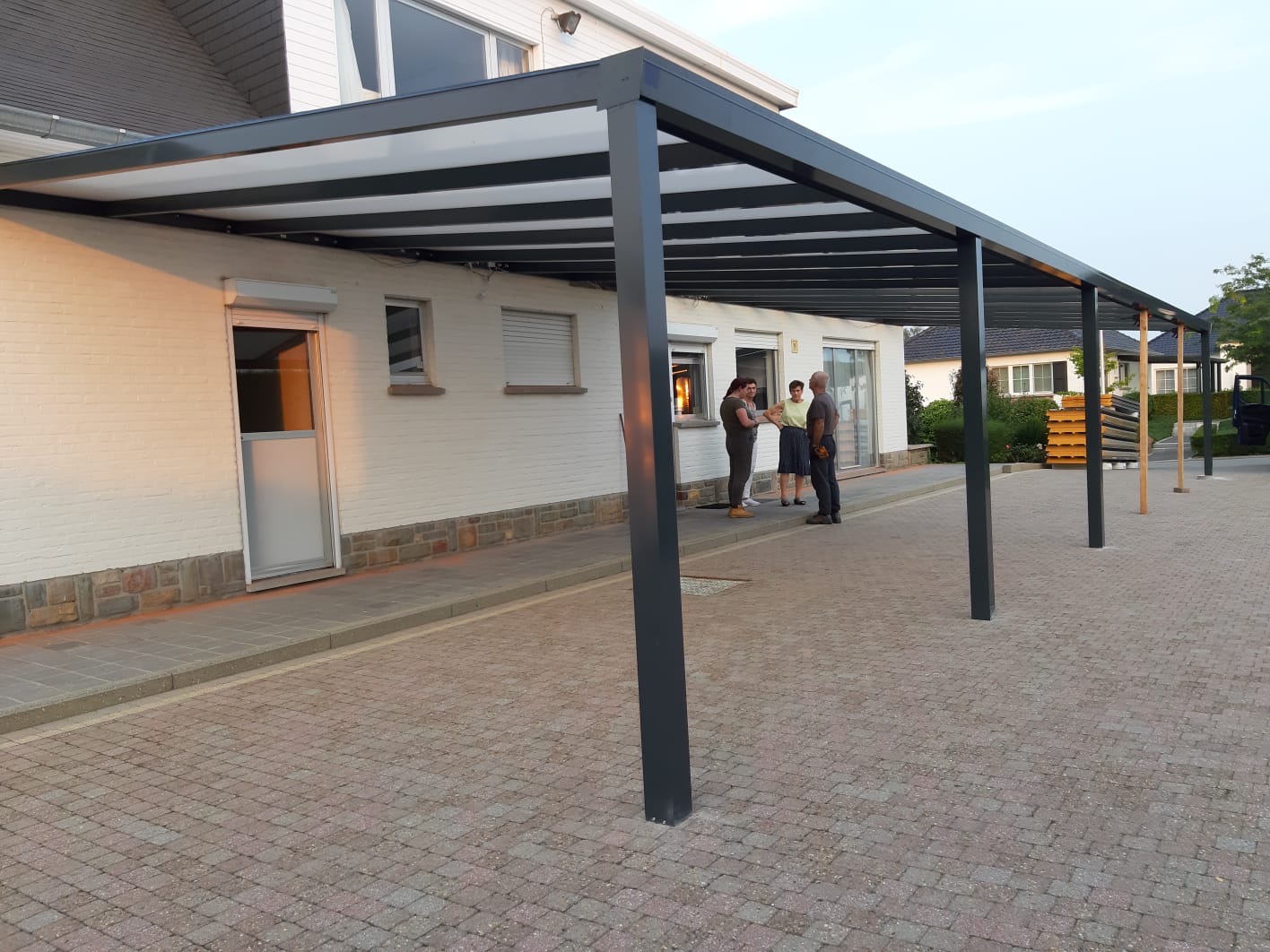 All aluminium profiles are, by the years of experience of the PLEXILUX technical team, Optimized and refined.
It total package of materials is on a Secure and processing-friendly way prepared so that a do-it-yourselfer has no trouble building his terrace covering expertly. 
All profiles can be powder coated in all RAL colours. one atmospheric custom-made LED lighting can be fully installed with the wiring and transformers being invisibly embedded in the profiles.